1996 – Corvedale
Six years on from Loughborough and I'm completing a PhD thesis for Middlesex University. I developed a taste for research following the LUTCHI experience and was interested in the question whether techniques in artificial intelligence could help design computational systems of storytelling. I've been working with the Writing and Publishing Set at Middlesex, investigating computational aids to assist the teaching of writing. The PhD thesis is focused on fiction writing and how to design computational tools in that area. The topic is multidisciplinary, calling for research into computational linguistics, text linguistics, cognitive psychology, behavioural psychology, developmental psychology, and a review of existing research into the writing process. Roland Barthes said that the key question for researchers is "What's missing?" What was missing in this case was literary theory – knowing what constitutes fiction in the first place, and using literary theory as a tool in helping us to understand how fiction writers actually think and write.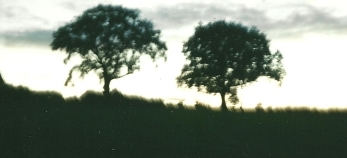 The final stages of the thesis are being completed in the Corvedale in Shropshire. I've been working from home for some years, commuting to London as necessary, but working from my Nottingham home became impossible for various reasons and I had to move. I needed a place to think and write, and the Corvedale is ideal. The Corvedale is a wide valley, with a panorama of the Clee Hills on one side, and limestone escarpments such as Wenlock Edge on the other. For me, the overall impression is one of space, and the Corvedale is a great place to look at the stars, especially in the winter. Commuting to London is more of an ordeal, but I'm spending less time commuting so that's not a problem.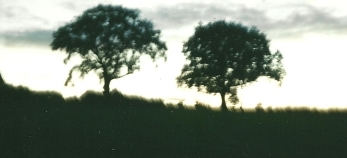 Problems lie elsewhere however – namely, coming to terms with a bereavement. Three months after the move, my mother passed away. In her later years we'd become close friends, and the loss casts long shadows over everything I do. I think I'm going through a painful process of re-birth, and when I look at the night sky, cold and still and glowing with stars, I see that a miracle has happened, and that she has gone through a re-birth too. I see a comet, which turns out to be the Hale-Bopp comet, but the name is irrelevant because it's my mother I see, showering the earth with her love. She orbits the earth night after night, wagging a bright tale behind her. She's the brightest thing you ever did see in the night sky, and I am stunned by her brilliance. Night after night I go out looking for her, to be brightened by her re-appearance. And as the nights turn into weeks, and the weeks into months, I see the comet as a personal message, sent to me from the heavens – a constant reminder that some things shine more brightly than others.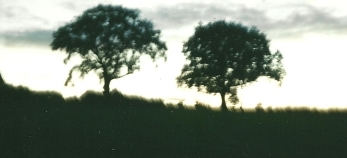 The photograph was taken on the summer solstice, looking up the dale towards Wenlock Edge, which you can't see till you get to the top of the slope. If you look closely, you will see a little owl, perched on the wire below the tree on the left-hand side. He has his mate too; she was guarding a nest when the photo was taken. When they get together, they make one hell of a racket. The little owl will become a close acquaintance over the next few years, and observing his habits as he shifts his perches, always marking the cycle of the year, will be a welcome distraction from writing. And for social distractions, there's always the local pub…

[The local pub: The Sun Inn.]